Quality Management Policy
Central to the business culture of the company is our commitment to customer satisfaction.
Customer satisfaction is fundamental to what we stand for and aim to achieve because the success of our business is directly dependent on our ability to meet and consistently exceed our clients' expectations and requirements.
We will realise this through an ongoing commitment to provide service to our clients, and by developing and implementing management systems that are open to continual improvement and consistent with our business objectives.
We will strive for efficiency and effectiveness in service delivery, building and maintaining strong business relationships with our clients.
We will take responsibility for communicating the importance of quality management and increasing employees' awareness and involvement as part of their professional development.
We will provide access to this policy statement to interested external parties via the Ontoit website.
We will utilise structured approaches based on local and international management system standards to provide a systematic approach to service delivery.
For the purpose of our quality management, we shall adopt the requirements of AS/NZS ISO 9001:2016 as a means of delivering the following system goals:
Excellence in service delivery
Client retention
System and process management and improvement
Ontoit requires its management; employees and sub-consultants to participate, contribute and accept responsibility for achieving the intent of this quality management policy.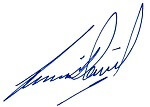 Arvind David
Managing Director
---
Health, Safety and Environmental Policy
Commitment
Central to the business culture of the company is our commitment to the health and safety of our employees, workers and visitors. Also ensuring that our activities are not harmful to the environment and the community. We will be a leader in our industry and will satisfy legislative requirements in all areas of health, safety and environment.
Company Actions
Our commitment will be achieved by:
Complying with all applicable laws, regulations and statutory obligations.
Ensure that our health, safety and environmental objectives and targets are established based on previous performance and reviewed annually.
Continually improve the health, safety and environment system to enhance performance.
Making sure employees have adequate facilities, equipment, information, instruction, training and supervision to work in a safe and healthy manner.
Ensuring all employees, workers and clients endorse our policies and procedures.
Ensuring consistent safety practices across work sites.
Eliminating or controlling hazards and risks.
Ensuring all incidents and near misses are fully investigated and corrective actions taken to prevent recurrence.
Provide an effective system of rehabilitation and return to work for injured employees.
Taking disciplinary action when people disregard health and safety procedures and practices.
Employee Actions
All employees are required to:
Adhere to all ontoit and client companies' health, safety and environment policies, practices and instructions.
Immediately report any unsafe work practices, equipment or conditions to their manager.
Not misuse, damage, refuse to use or interfere with anything provided for health and safety.
Perform all work duties in a manner that promotes health and safety for everyone.
Complete a safety induction prior to attending a work site. The induction record is to be filed within the company filing system.
Complete a risk assessment of each site including the tasks required to reduce the likelihood of incidents/accidents. The risk assessment is to be filed within the company filing system.
Identify and wear the required personal protective equipment (PPE) for the various sites (e.g. hard hat, vests, safety boots, etc).
Identify and attend any safety training required for a particular role (e.g. rail track training).
Immediately report any incidents resulting in injury or having the potential to result in injury to their manager.
Treat people in a fair and reasonable manner, and not act in a manner that could be considered as sexual harassment, discrimination, racial or religion vilification or bullying.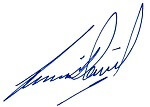 Arvind David
Managing Director
---
Novel Coronavirus (COVID-19)
Purpose:
The Purpose of this Policy is to set out Ontoit's response to the COVID-19 pandemic.
Summary:
The health and wellbeing of our employees is the highest priority for Ontoit.
Ensuring our people are safeguarded from risk while continuing to meet our customer commitments and deliverables is critically important.
Stay up to date. For the latest advice, information and resources, go to health.gov.au
As the guidance provided by the Government changes, we will update our response.
Our COVID-19 Working Group is meeting regularly to monitor the situation and update this policy.
Given the spread of the novel Coronavirus (COVID-19) and it's declaration by the World Health Organisation (WHO) as a pandemic, Ontoit is taking considered action to ensure the safety, health and wellbeing of our people, clients and communities.
Protect Others and Stop the Spread
We can all help slow the spread of COVID-19 in Australia. To protect others you must:
If you have a confirmed case of COVID-19 or in direct contact with a confirmed case, you must isolate yourself to stop the virus spreading to other people.
Employees should immediately advise their manager if they have come into direct contact with a person who has reported symptoms of COVID-19, or has contracted COVID-19.
Business Continuity
Minimising disruption to our clients is a high priority for us, second only to the health and wellbeing of our people, clients and communities. Ontoit is fully operational and our client work is continuing.
We are fortunate that our teams routinely work remotely and have the flexibility to work from home. Our teams have access to robust and secure systems that facilitate a flexible method of working.
The IT infrastructure we deploy is robust and we are investing in more solutions to support the delivery of our services remotely. Our staff can meet on telephone and video conferencing.
Working from Home
All employees are to work from home from Friday 27 March 2020, minimising physical contact with others and only attending the office or other business premises where it is essential, safe to do so and does not breach government, guidelines, directives or the advice of health authorities.
All staff are to complete the Working from Home Checklist.
Ontoit will reimburse the purchase of equipment up to the value of $100 per employee. Equipment is limited to monitors, keyboard/mouse, USB port extenders/adapters, headset and ergonomic furniture.
All Ontoit staff are to proactively check-in with their manager each day, complete the staff whereabouts page (located on the intranet home page) each morning, continue to communicate and work productively.
Managers will monitor and manage productivity and performance in accordance with our existing policies and procedures.
Ontoit recognises that working from home poses unique challenges that will require trust, flexibility and support. Challenges include trying to balance the need to care for the young, elderly or sick, loneliness, interruptions from other members of household (children, partners, room mates) and having sufficient bandwidth as more people work and study from home. Ontoit understands that the working conditions will not always be ideal and will be tolerant to the need for employees to deal with the challenges of working from home. Employees are asked to discuss their situation with their manager and seek flexible working arrangements where required.
Working from Ontoit Offices
The Ontoit Offices are closed to all but essential business that cannot be performed remotely. Ontoit has provided hand sanitisers in all offices and additional cleaning to promote a healthy workplace, and we ask our people and visitors to adhere to normal handwashing and hygiene practices.
Client meetings in our offices are suspended, unless the meeting cannot be held using the digital resources available and is needed to support services that are essential.
Working and Visiting Client Offices and Sites
Our clients are managing their own measures to respond to COVID-19, in accordance with official Australian Government COVID-19 regulations and guidelines. Ontoit people must only visit client workplaces or sites where it is essential to do so, it is safe to perform the visit and where there are proactive measures in place to prevent the spread of COVID-19. If you are concerned that the client workplace or site is not taking reasonable steps to prevent the spread of COVID-19, remove yourself and immediately contact your manager.
Travel
Local ground travel is restricted to essential travel.
Domestic travel is suspended for business purposes.
International Travel is banned by the Australian Government under the Biosecurity Act.
More Information
For the latest advice, information and resources, go to www.health.gov.au
Call the National Coronavirus Health Information Line on 1800 020 080.  It operates 24 hours a day, seven days a week.
If you have concerns about your health, speak to your doctor.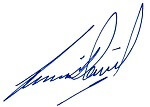 Arvind David
Managing Director